The stylish Theo is a bikini-style strap-on harness with more control during use. It can accommodate most dildos in available in the market.
The sturdy Theo is a bikini-style strap-on harness with more control during penetration. It can accomodate most dildos in available in the market.

Features:
Extra stable during penetration
Hand-made, designed to last
Fully hygienic and sanitary
Adjustable straps fit most sizes (20 inches - 50inches)
Works with most dildos, including Single and Double Dildos
Two internal pockets above and below the O-ring to accommodate mini bullet vibes (bullet vibes not included)
Comes with Satin Storage pouch
Washable & Travel friendly

A Hands-Free Experience


Created to indulge the fashion conscious, the Pearl Theo™ is the gorgeous and attractive thong style strap on harness from SpareParts HardWear™. Strong, sexy yet delicate and sensual, the Pearl Theo™ is beautifully hand crafted using luxurious and sensual materials. 
The unique elastic O-ring is stretchable making it suitable for a variety of different dildos and attachments which also works with single and double dildos,  so every use can be a new experience.
The simplicity of the O-ring means it's easy to switch dildos, even during play; you slide the toy of choice through the O-ring and slide out when you're done. As the O-ring is also made from the same stretchy material, the single strap style of the Pearl Theo™ gives you total control over your dildo, keeping it stable; and when you're done, the O-ring pops back into its original shape. 
The new Pearl Theo™ now also has two internal mini vibe pockets one above and one below the O-ring. This improved design allows for extra vibration stimulation for both the wearer and the receiver. The mini vibes (not included) can be easily inserted into the pockets from the inside of the pouch and as they sit in front of the toy, they are not directly against you and your partner's skin creating an additional pleasurable and sensual sensation.  The mini vibes can also be turned on or off through the fabric, so play never needs to be interrupted. 
The Pearl Theo™ has comfortable and adjustable thong strap and belt. The belt is secured with Velcro and has a unique second elastic pull feature which locks your product in place.
The Pearl Theo™ is brilliant for increased intimacy and the lightweight and breathable fabric means it can be worn for extended periods of time.
Using Toys with the Theo Harness:
Washing instructions:

Made from lightweight, breathable fabric for extended period of wear. Nylon/Spandex/Velcro. Corrosion resistant brass snaps. Hand or machine wash (in a wash bag). Low temperature tumble dry or lay flat to dry.
Accomodates dildos: 1.25 inches -2 inches wide
Sizing: Fits Waists 20inches-50inches

Step one
To measure which size is best for the wearer; first consider where you will be wearing it whether it's on your waist (high ride) or on your hips (low ride). If you prefer to wear your harness high, instead of low (please be aware many wearers like to wear their harness low as they want it to sit on their clitoris so it allows for stimulation where ever possible); measure around your waist instead of your hips. 
 
Step two
Wrap the measuring tape around your hips (or waist if applicable), where you would wear your belt.  Take the number where the tape measure completes and crosses over itself.  You should add a few (3-4) inches to this measurement for size fluctuation and room for sizing adjustment. Take the measurement and see size chart above for Belt and determine which belt would be best.  
 
(You should be able to select a size that is reflective of your belt size.  So for example:  if you wear a size 32  belt, and it has a good fit with a couple holes for adjustment, you should select the Joque that best fits 32 inches).
Note: We have full display models to try on, and official SpareParts measurement tools to fit your size according to your waist at our store. Feel free to drop by to view all SpareParts products!


A short word about Spareparts:
SpareParts HardWear™ is a US based company which specialises in creating beautiful and durable harnesses.
Inspired by the lack of variation of harnesses on the market back in 1999; SpareParts HardWear™ set about to invent the ultimate harness. The company were driven to create a harness that could fit every woman whatever their size and shape; a sexy and stylish product which is comfortable and versatile for a variety of functions. SpareParts HardWear™ wanted to produce handcrafted harnesses using high quality materials...and they succeeded.

After years of research, development and testing (and a keen desire to get it right!), SpareParts HardWear™ officially launched the first and signature product in 2005 - The Joque™ Harness. SpareParts HardWear™ is continuously designing and developing new products.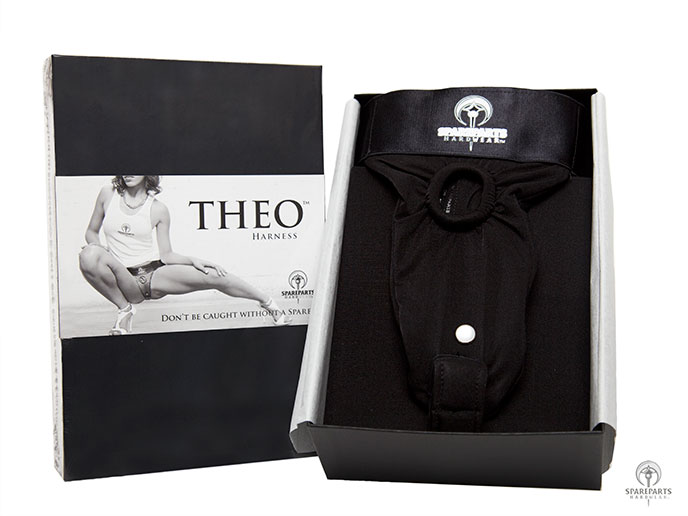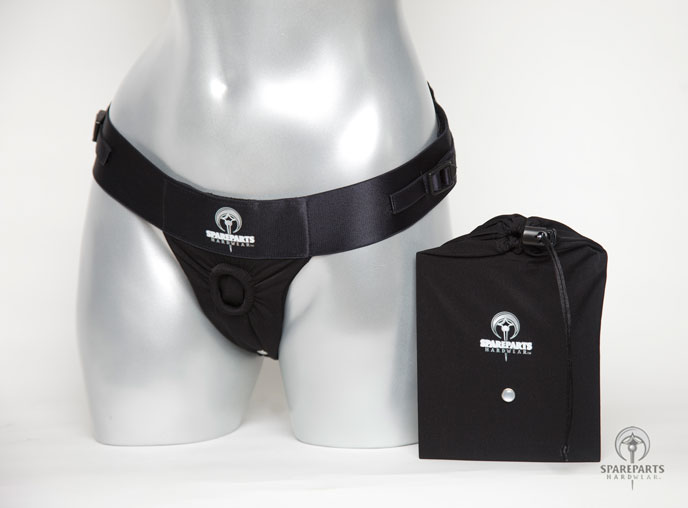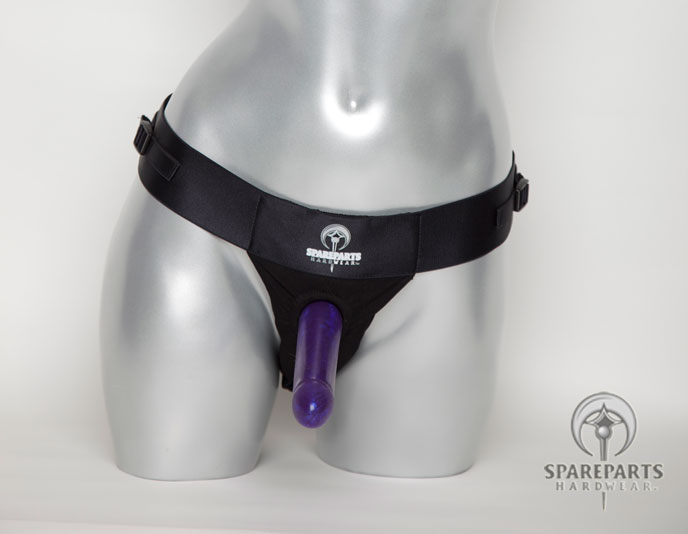 Dildo sold seperately.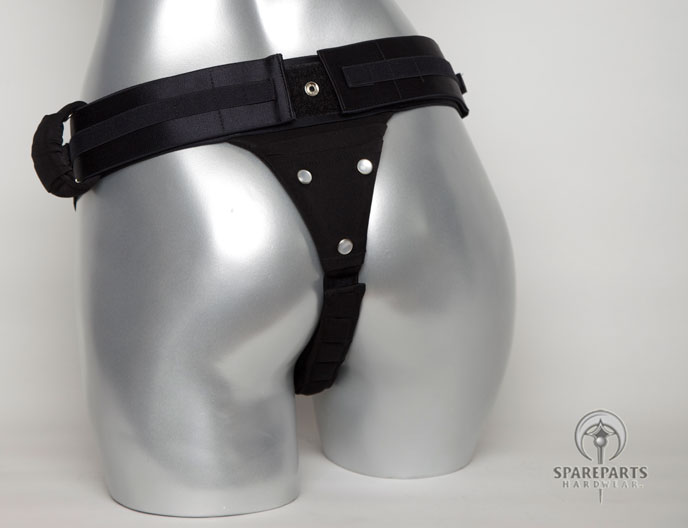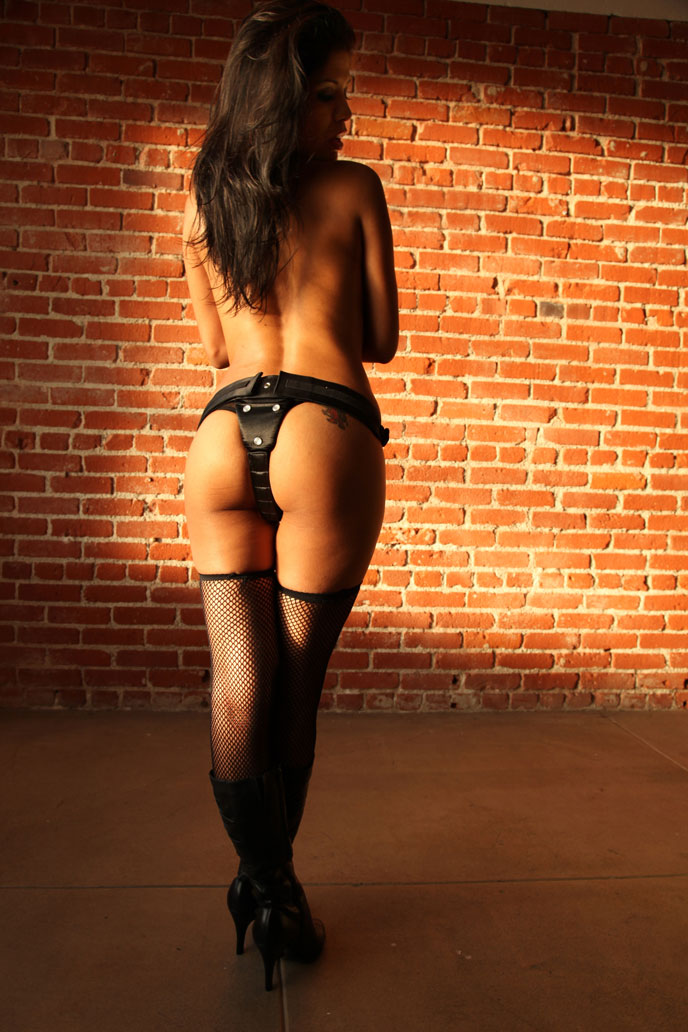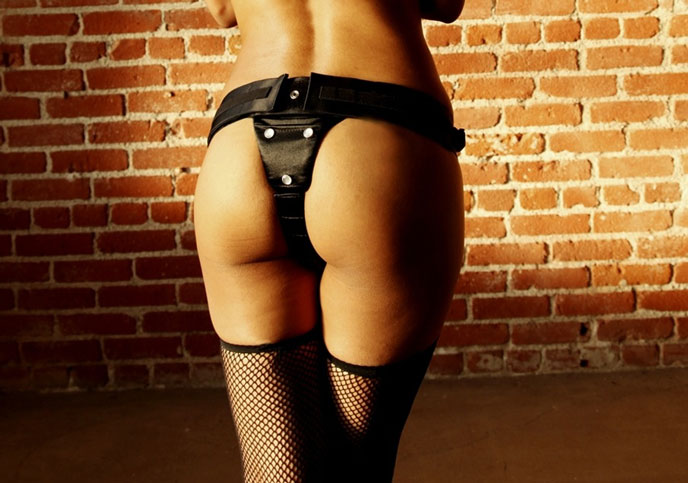 Reviews
This is a new product! Submit a review by e-mailing to

[email protected]

.
More Information

| | |
| --- | --- |
| Warranty | 12 Months |