Sex Toy Reviews
The Sex Toy industry has pretty much a bad name for itself - too many toys that look like a great idea but actually suck real bad. Compound that with most user's who are new and have no idea how to use their toys properly, customers often find themselves poorer, and stuck with something that doesn't work for them. Having a store and listening to Singaporean ladies and guys talk about their experiences for over 12 years now, we kind of have an idea on what generally works, and what doesn't.
Plus our favourite bunch of girls always check in occasionally, even if they aren't making a purchase they do swing by for a chat and bring some of her girlfriends over. It's conversations that happen when they come that we get our best advise from customers - so we can let others know what really really works and what are the myths to be avoided.
---
Best Pocket Vibrator: Crave Bullet or We-Vibe Tango
The new Crave Bullet is simply a work of art. A timeless polished stainless steel bullet vibrator - tremendously strong like the Tango but with a classic cylinder look. Being USB charged, it is super convenient. It also comes with a tiny silicone tip, that you can attach or remove if you prefer a softer touch at the tip.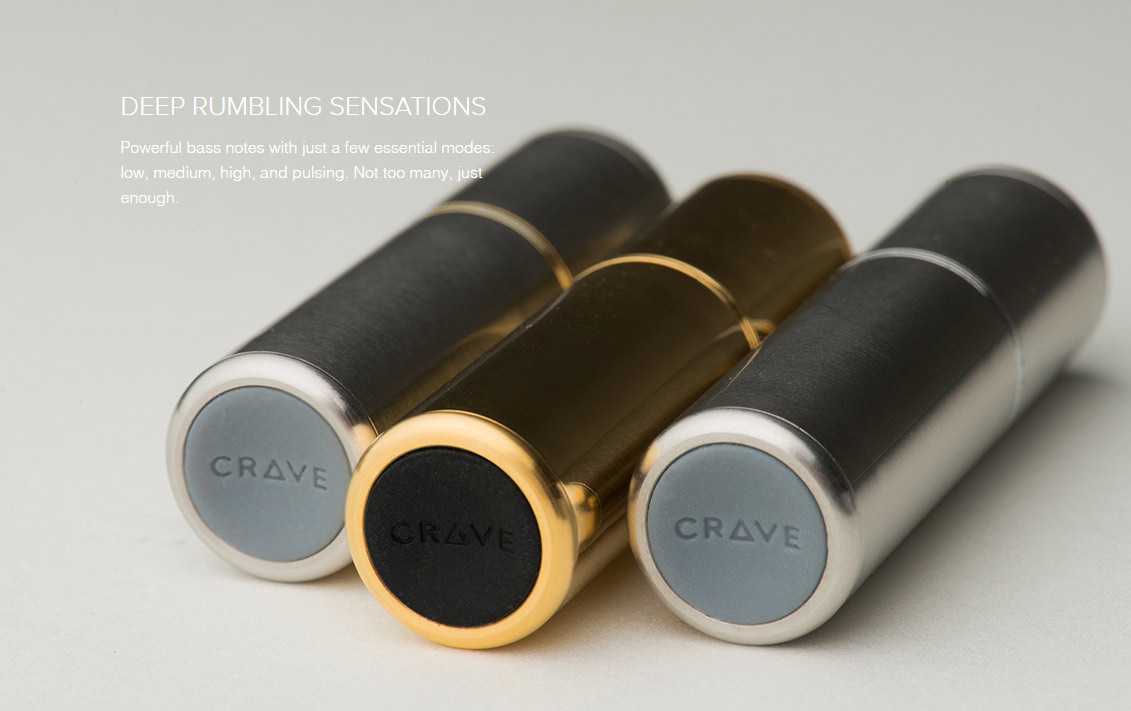 Tango is compact. Really small like the size of a lipstick - so small that she could just slip it inside her and leave it on all day. It's also widely known that Tango packs a crazy powerful punch. You could do a google search and you will find glowing reviews of Tango all over. The best part is it is USB charged. You can just plug the charger into your phone charging socket with the charging cable provided. If you have done your research you would also know that Tango suffered an issue with the charger a few years back, it caused alot of problems with Tango as it couldn't be charged well. We-Vibe has fixed this issue with the New Version, so make sure if you are buying it you get only the new ones - not the older versions that has been stuck in a warehouse for 3 years.
"The Tango is my go-to vibe now. For the last year plus I've used little else; they (plural because I own a bunch of them) continually rock my world. 99% of my sex toy collection is collecting dust, because these little vibes are the only thing I need. My listing the price as a con? NO NO. I take it back. I'd happily pay that price for these vibrations. They're worth it. Crappy storage bag? No travel lock? SHUT UP LILLY THIS IS THE BEST VIBRATOR EVER. FULL STOP. GO HOME. I've yet to find another external vibrator that matches (much less exceeds) the rumbly goodness of the vibrations coming from this little powerhouse. It's astonishing." - Dangerous Lily
---
Best External Egg Vibrators: JeJoue Mimi Soft or Lelo Siri 2
Mimi Soft is simply quite amazing. It's insanely powerful, velvet smooth to touch and extra squishy. It has a soft silicone surface that is extra gentle. USB charged and waterproof the Mimi Soft is a no-brainer. No matter what, this one makes a wonderful gift if you can't decide or don't know what your partner wants. As an extra touch, all JeJoue products come beautifully packaged. Mimi soft is much loved by many ladies all over - go ahead...we dare you to google "mimi soft" and see how many people love it. If you are looking for something small, powerful with a soft touch this is it.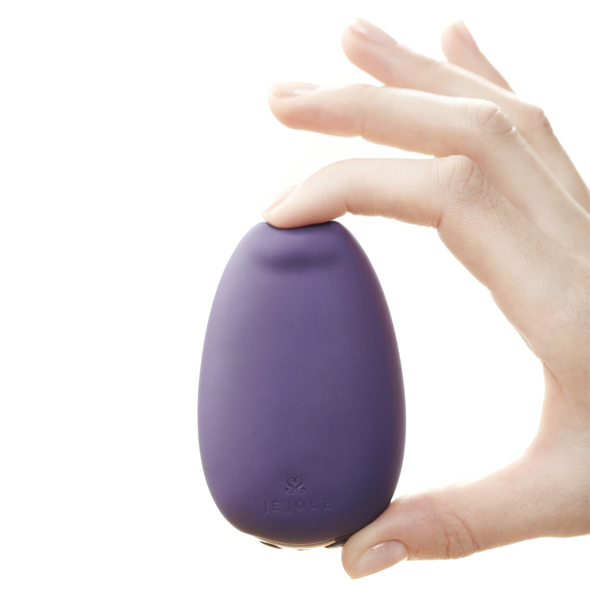 Siri 2 is simple to use and powerful. It has never failed a customer of ours. The updated version comes with a waterproof feature, so make sure you get the latest one. The older version is only splashproof and trust us - when it rains it pours.
"The LELO Siri 2 is absolutely divine, and much more powerful than I was expecting. It's sleek, discreet, easy to use, waterproof, easy to charge, and comes in a chic box with a lube, warranty, and satin storage pouch. Surprisingly, the vibrations are incredibly rumbly and powerful for their small package, and the variety of speeds and patterns is truly exciting. They are very rumbly and high-quality, with a lot of variety, plus a nearly silent motor. This vibrator is really the complete package, and truly the mark of luxury! It's gorgeous and perfect in every way, and I definitely expect that it will be among my favorites for this year." - Slutty girl problems Review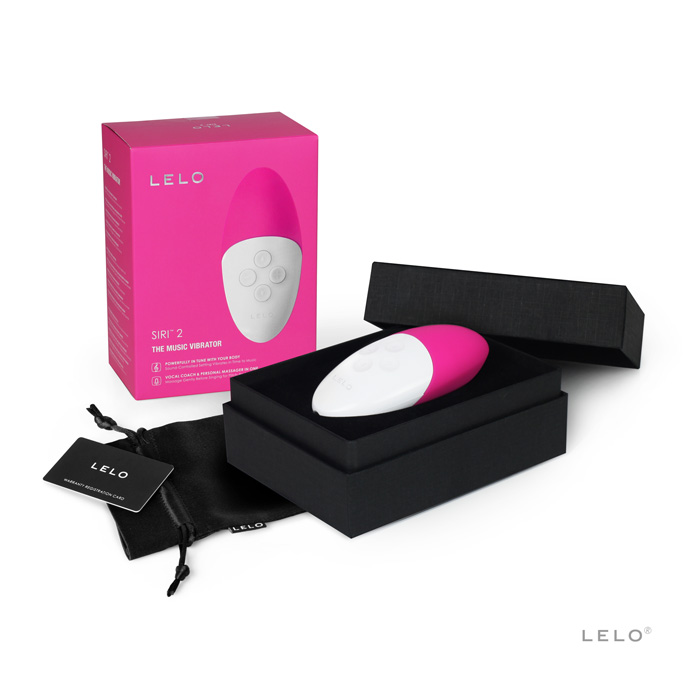 ---
Best Thrusting/Swirling Vibrator: FunFactory Stronic Fusion, Royal Swan or Lelo Ina Wave
Rabbits can be cheeky - they now can thrust back and forth and swirl about at the tip inside you. It's pretty damned amazing.
FunFactory Stronic Fusion is perhaps the only damned rabbit in the world to buzz your clitoris and thrust in and out almost magically like the real thing. 50% science and 50% kink, this crazy rabbit has a huge magnetic rail inside that makes the entire shaft thrust back and forth. It feels very natural unlike those old-school thrusting vibrators that has just the head pop up and down and breakdown in 2 weeks. This one solved the mechanical wear on thrusting motors by introducing magnetic technology inside. Like a railgun, only that it makes love and not war. The ear has a tiny motor that buzzes away at your clit each time it comes into contact during thrusts. Watch out though, this one can be a little big on the width - and perfect if you want something thick and amazing. Just lie down and explode.
Royal Swan swirls at the tip, and has a strong vibrator for the clit. Her strength lies in it's wide swirling silicone tip - and soft to touch and squishy too. Makes you feel like a wave is lapping on your shore inside you over and over. It doesn't come with fancy pre-programmed modes but is highly recommended if you are looking for something swirling that isn't too big, soft and velvety smooth this is the one for you.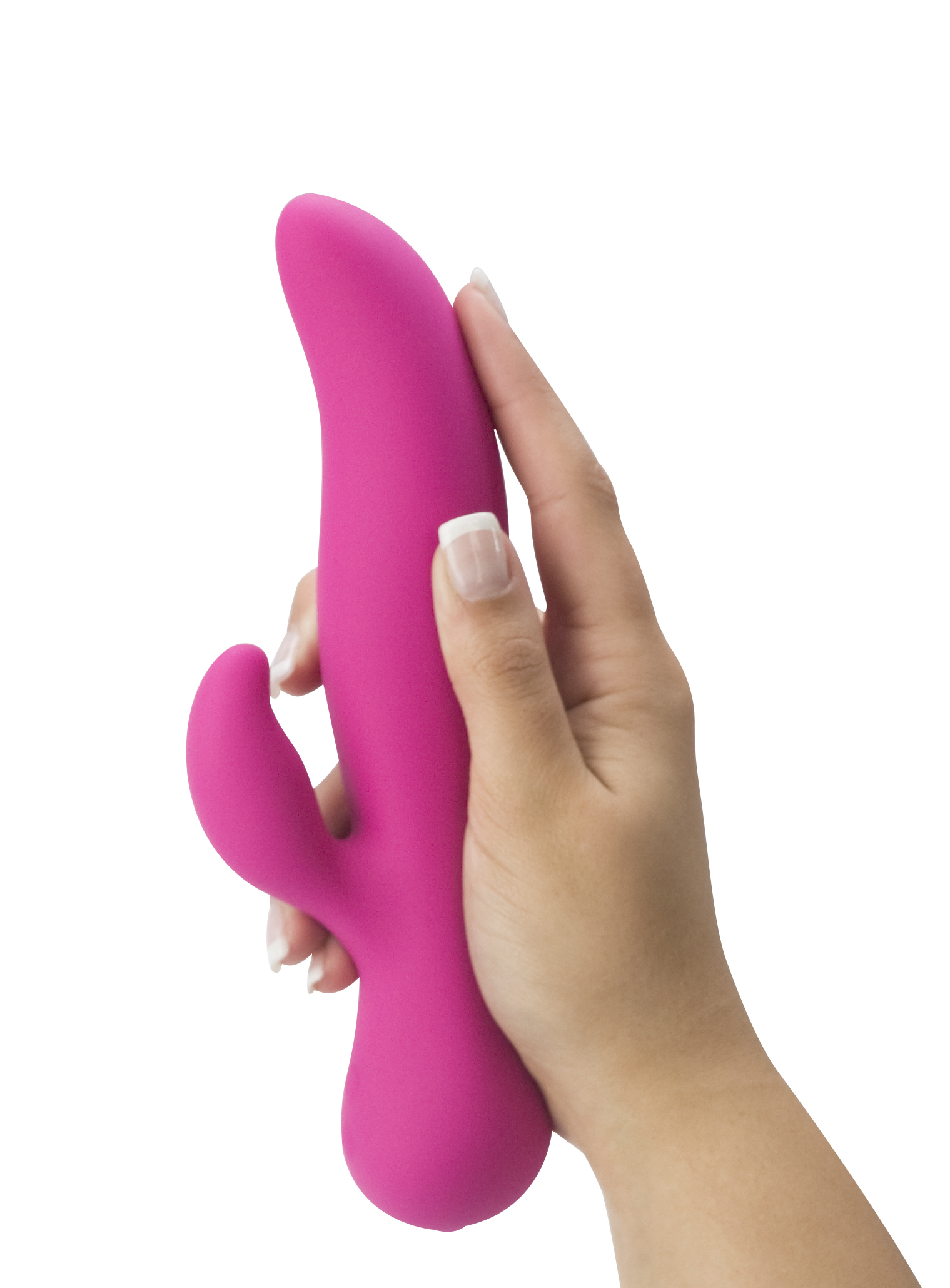 Lelo Ina Wave is a classic - It's not revolutionary but it does incorporate good looks and a funky come-hither here motion. Like a finger gesturing you to come here - at your G-spot over and over. Vibrations are decent but hey Lelo, you can do better than sit on this design forever. Not to mention it is also one of the most expensive vibrators around. There are models half the price that do a pretty damned good job too. The shaft is stiff and hard which makes it a little better at G-spot stimulation but can be slightly uncomfortable for some.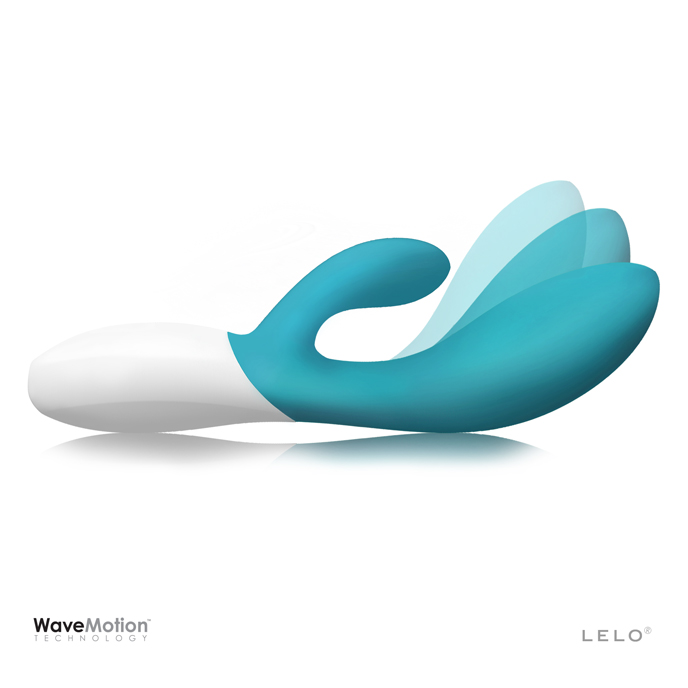 ---
Best Small Sized Rabbit: JeJoue Fifi or FunFactory Amorino
Want a rabbit but don't like something too thick? We know it's really hard to find a tiny rabbit that works. Most are pretty crappy in terms of vibration power once you downsize them.
JeJoue Fifi is an excellent start with a shaft that doesn't go too thick, and two ticklish ears at the base. And just check it out - it looks really slick and makes an excellent present. USB charged, water proof and it packs quite a punch. Not to mention JeJoue's standard packaging is awesome. If you are looking for a tiny rabbit vibrator as a gift - this one checks all the boxes.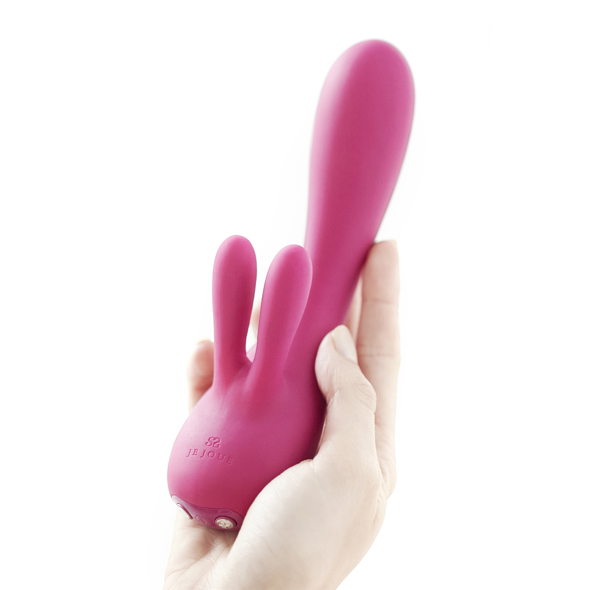 FunFactory Amorino, if there's a discription for this vibe - workhorse describes it best. A tiny one. At half the size of most rabbit vibrators she packs quite a punch with well-known FunFactory motors. USB charged, waterproof. Made in Germany - who can argue with that? It also comes with a nifty silicone band that can be detached when used for insertion. The band adds a ticklish vibrating feeling to be used externally when attached.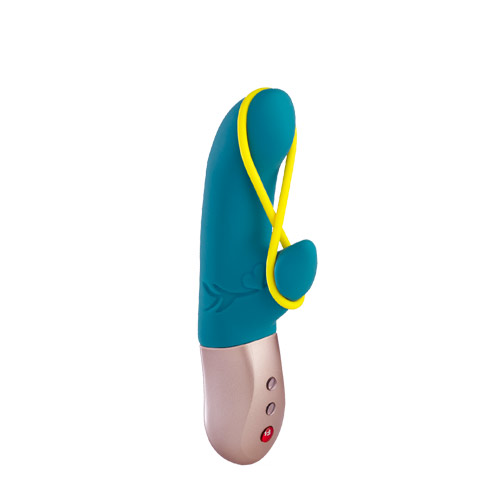 ---
Best G-Spot Vibe & Medium Sized Rabbit: Miss Bi
Oh man it really is a tough choice between these two rabbit vibrators. Miss Bi is a classic take on the rabbit vibrator that provides dual stimulation - with two nice and rumbly motors which can get awesomely insanely powerful. Miss Bi has a soft tip to massage the G-Spot and transfer the strong vibrators over without being too long and overshooting the G-Spot. It gets larger towards the base and it can get very very fulfulling when fully inserted. Overall it isn't too big and receives full marks from us.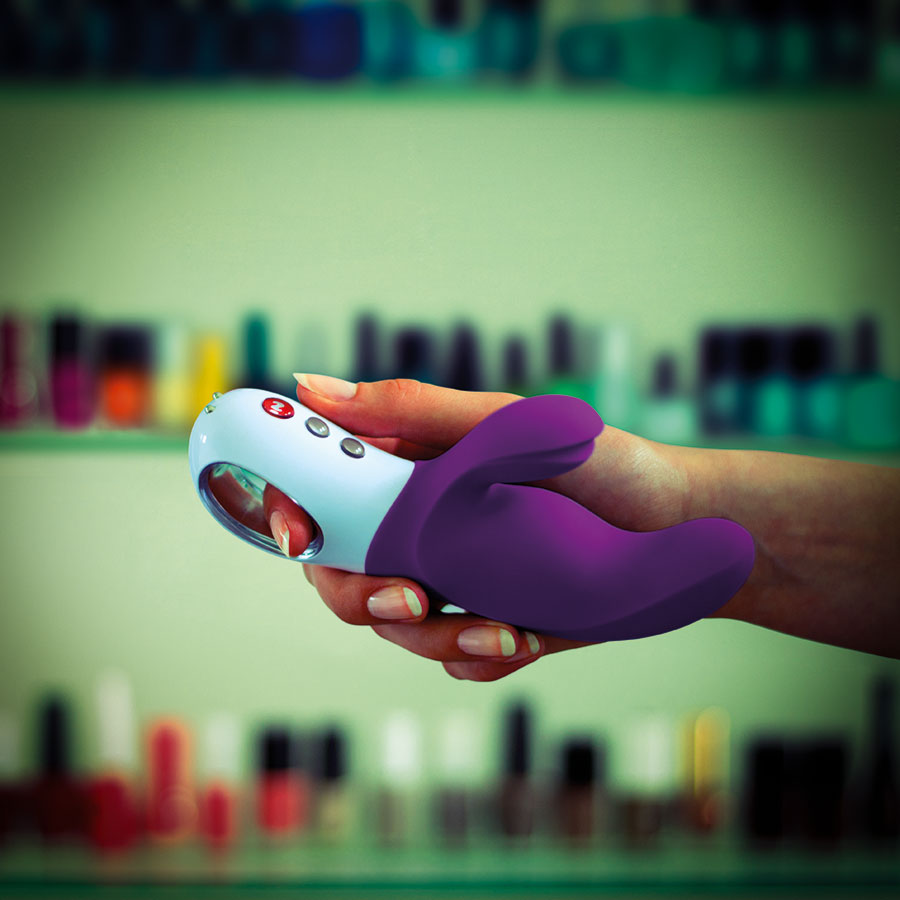 ---
Best Remote Controlled Vibrator: We-Vibe Sync or Lush
The We-Vibe Sync - perhaps the best vibrators for couples out there. Plenty to do - wear it and go out for a night of wireless fun, wear it to bed and make love with it on, or grab it beween the fingers and the thumb to use as an external vibrator.
The possibilities are endless. The special hinges also allow the sync to fit the wearer perfectly - we know other models cannot compete with how well it fits. Other brands have tried but we found other either coming off too easily or a terrible fit. We also know some cheeky folks who spin it about and put one end up the butt for variety. The App works well on latest phone models both on Android devices and Apple phones too.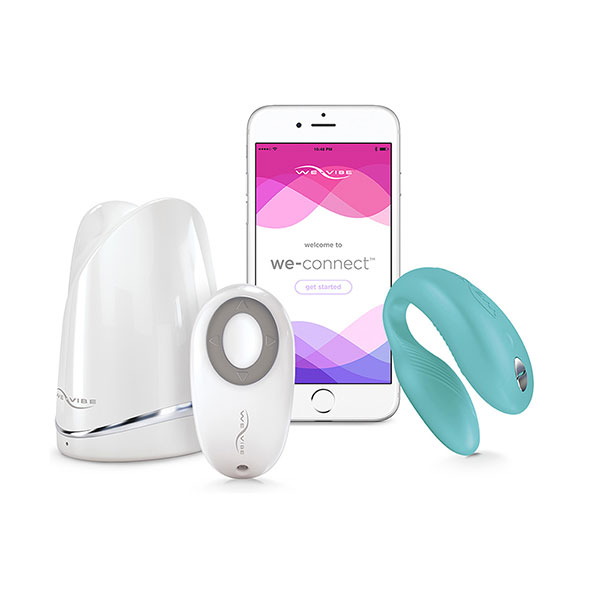 Lush by Lovense is the latest and greatest panty vibe out there. It's greatest strength is simplicity. The App controls are amazing intuitive - just tap tap tap and it will go buzz buzz buzz. Our all time favorite panty vibe. You could insert it in as an internal remote-control vibrator, or leave it out on the panties as an external vibe. The long tail acts as a wonderful antanae (it has the longest range among all remote control vibes) and if put across the clitoris, also transfers some buzz to that area.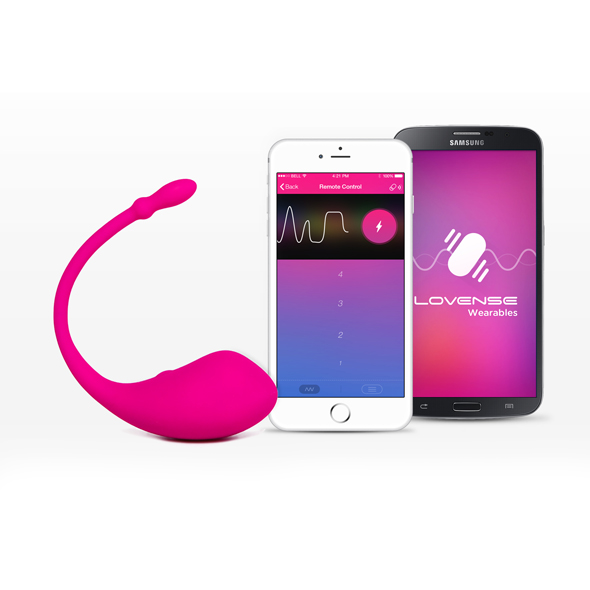 ---
Best Magic Wands: Hitachi Magic Wand Rechargeable or Doxy Wand
The Hitachi Magic Wand is perhaps the best thing to come out from the 70's apart from disco music and has recently been regarded as the top 50 most recognizable or influential products of the last century (google it! you know you want to). It's clunky shaft churns out an incredible amount of vibrations that reverbate across your body upon contact. Many brands have tried to recreate the sensation but have failed. Some of our customers come back and claim "orgasm in 30 seconds or your money back" - which we now use as a running joke in our store. A joke but yet there is truth to it.
There has been too much written about the Hitachi Magic Wand online, there really isn't much we can add, except that it works and comes with tiny tweaks. In this refreshed design (the old design only comes in 110v, native to US or Japan power sockets only), it comes with a 110-240v switching adaptor so now you can plug it directly into Singapore sockets without blowing the power in the entier block. They also added a lithium battery that could hold its own for about 30-60mins so you don't have to use it plugged to the wall all the time. If the battery runs out, they also thought about letting you use it while it is recharging at the same time - so you don't have to wait out another 30mins to finally get that orgasm.
We also noted that with the added lithium battery, it lost some of its hard hitting thumpth but made up for it with an incredibly much faster vibrations per minute and also has preprogrammed patterns now.
TMI: Now you know why your parents always had this clunky back massager by their night stand...ew!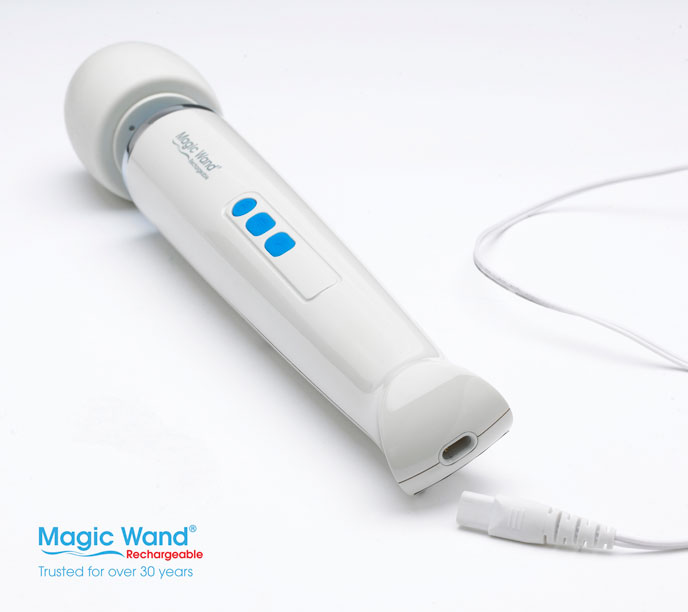 The Doxy Wand - Doxy is a new kid on the block, but has gained a cult following quickly. Made in the UK, the doxy is very sturdy and extremely reliable. Some even go so far as to call it the true successer of the original Hitachi Magic Wand. It's design leaves little to shout about but it hits like an earthquake. It IS definitely more powerful than the original corded Hitachi Magic Wand and comes in a native 240v version so it is safe to plug it directly into Singapore power sockets. There also are nifty pre-programmed patterns but we know most people dont bother with that. They just tie their partner up, set it to max and buzz them until they submit to their new lord of pleasure. The Doxy comes highly recommended. Bulky but very very effective.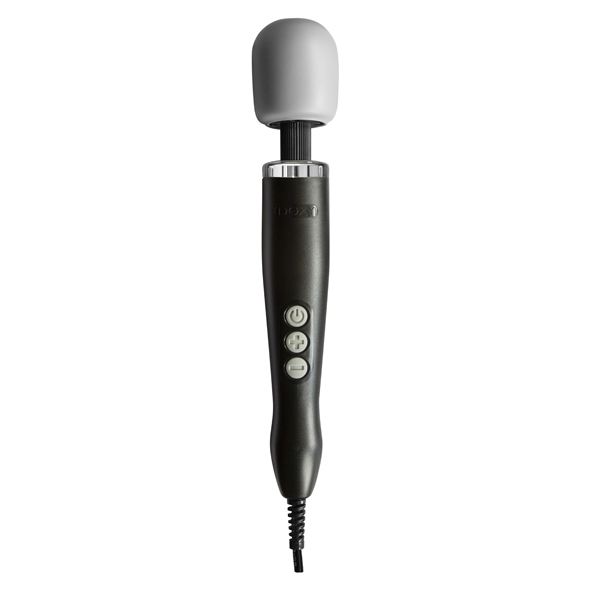 ---
Best Air Pulse Toys: Satisfyer Pro 2
The Satisfyer Pro 2 - What in the world is an air pulse toy? Yes we were wondering too when it first came out. Instead of vibrations, the air pulse devices creates a suction around the clitoris and creates pulses of gentle suction pressure. Does it work? Hell yes! We have tested air pulse devices from various brands and they are effective. Although it is very different from traditional vibration or friction based toys, air pulse toys creates an endless intense waves of pleasure.
The drawback is that you have to hold it still, and add a little lubrication to create a good suction seal. But with the intensity, it makes an incredible toy for use while making love or solo. One amazing plus point is that because it doesn't have friction, you can use it for a much longer time without wearing yourself out. We know users who feedback that they can be stuck to their air pulse toys for hours or until the battery dies out.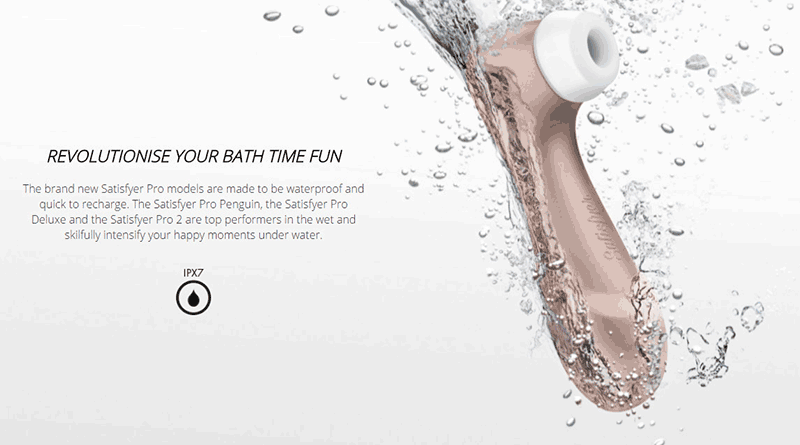 ---
Or