Description
Details
Black Label Esse® is a positioning lounge for couples to make love upon, disguised as a reading lounge. Built-in clip system allows for light S&M play.



Features:
Clip system for "Tie-Me-Up" play
Blindfold, Soft clip wrist-cuffs & ankle-cuffs included
Sleek design that looks like a normal reading lounge
Infinite positions to make love in
Provide support for advanced positioning that were impossible before
Enhance performance by allowing deeper, controlled penetration with ease.
A Spanking Good Time!
Seductive submission begins with Black Label Esse. Whether you and your partner are in for some R&R or some S&M, you'll say "yes"to the Black Label version of ESSE. This naughty nympho love lounge is the ultimate in orgasm. Comes with a Mini-Scoop that increases the positioning possibilities.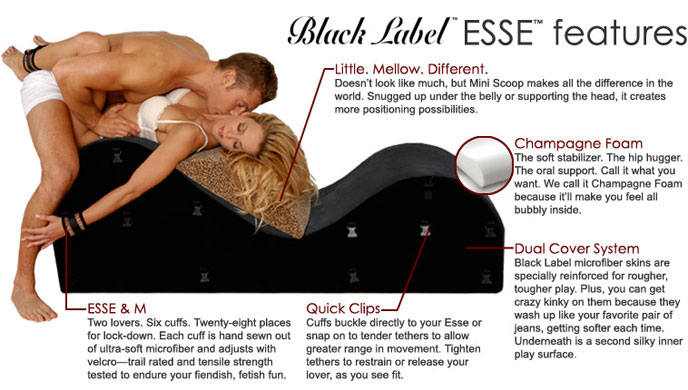 It's all about Math!
For males that are underfunded when it comes to size, Liberator creates perfect angles to provide greater pleasure for both partners. To her, he'll feel bigger. To him, she'll feel tighter. It's the best of both worlds, offering deeper penetration and increased stimulation. When it comes to Liberator, angles make the pleasure possible, not size.

Designed and Made in USA - Liberator Champagne Foam
Liberator furniture and shapes are made with high caliber, high-density, polyurethane foam core (what we call the Champagne Foam), which was designed, engineered and tested to meet Liberator standards. The result is a perfect balance of firm support (two moving bodies need plenty of that) and plush cushioning.
Products such as the Esse®, Wedge®, Ramp®, Scoop® are made from a huge single piece of premium high-density polyurethane foam which provides the right density and support for love making, and placing Liberator products a notch above standard cushions and seats.






Black Label Esse® Lounge - Experience the sturdy yet soft support of 100% furniture-grade polyurethane foam. No wood or metal is used in the construction of the ESSE. Expect solid durability and long-lasting comfort.


Official Liberator Blindfold & Cuffs - 6 cuffs hand-sewn from ultra-soft microfiber, with adjustable quick release velcro strap. Trial rated and tensile strength tested! 1 Liberator velcro blindfold.


FREE Mini Scoop®, a funky, flexible, fill-in cushion (As seen on left) - Your Black Label Esse comes with a Liberator "Mini Scoop" that will give you access to even more wonderful lovemaking positions and possibilities. The Mini Scoop fabric cover adheres safely and securely to the Black Label Esse fabric cover.


A velvety-soft, machine washable microfiber cover - Your Black Label Esse comes with a machine washable cover and liner. Like a favorite pair of jeans, the durable cover and liner get softer with each washing. And you can choose from an assortment of covers to match your décor.


A 26 page Black Label Liberator position guide


Approximate dimensions of product:
Length: 155cm
Width: 62cm
Height: 58cm

Liberator Care
Liberator products are encased in a smooth inner liner made of a silky, water-resistant nylon fabric. The outer cover too, is made with pride and joy. A Microfiber combination of nylon and cotton, which feels like the softest velvet, yet much hardier than velvet can be unzipped and tossed into your washing machine. Another amazing benefit of this patent-pending fabric is that it grips like velcro. That means you can stack and stick your shapes together, and the fabric will not slip and slide during use.

A short word about Liberator:


Liberator Bedroom Adventure Gear is a love-style brand; the kind of luxury found when sexual health and wellness meets ingenious design. Liberator has been at the forefront of bringing love-style furniture into the mainstream lifestyle, marking our trailblazing arrival in an industry that had never seen anything like us. Liberator transforms the power of sex into something much deeper—helping couples experience love, liberated.
*Important Delivery Note: Please leave your contact number when purchasing this product, we will contact you to arrange your delivery. Your Liberator will be shipped in a plain, unmarked box because your fun is your business!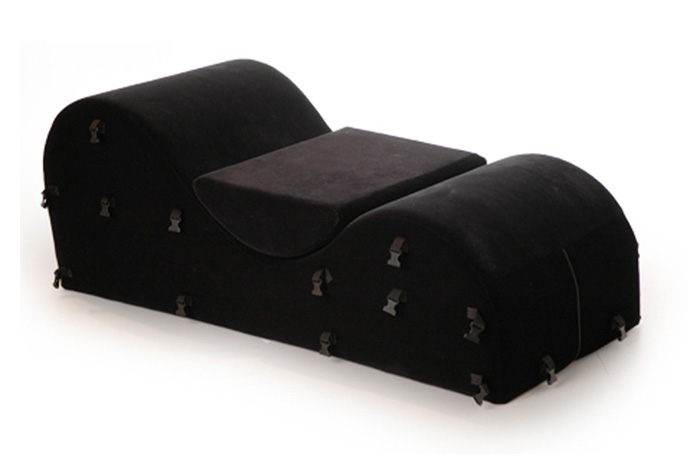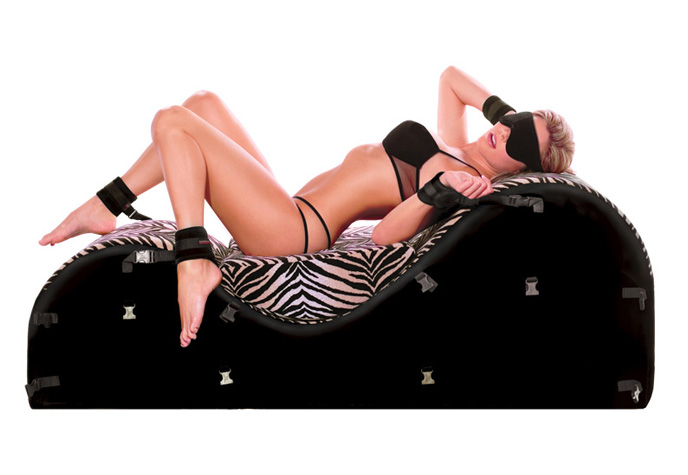 *FREE Mini Scoop®, blindfold & cuffs (leopard) included with purchase of any Esse® Lounge. Model not included.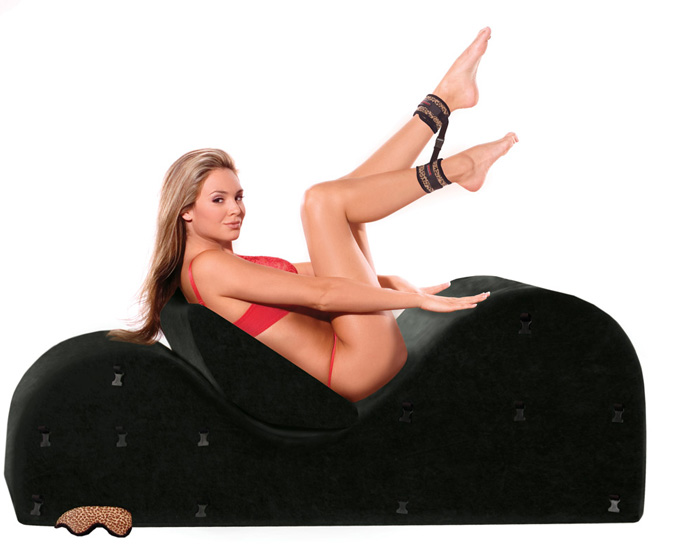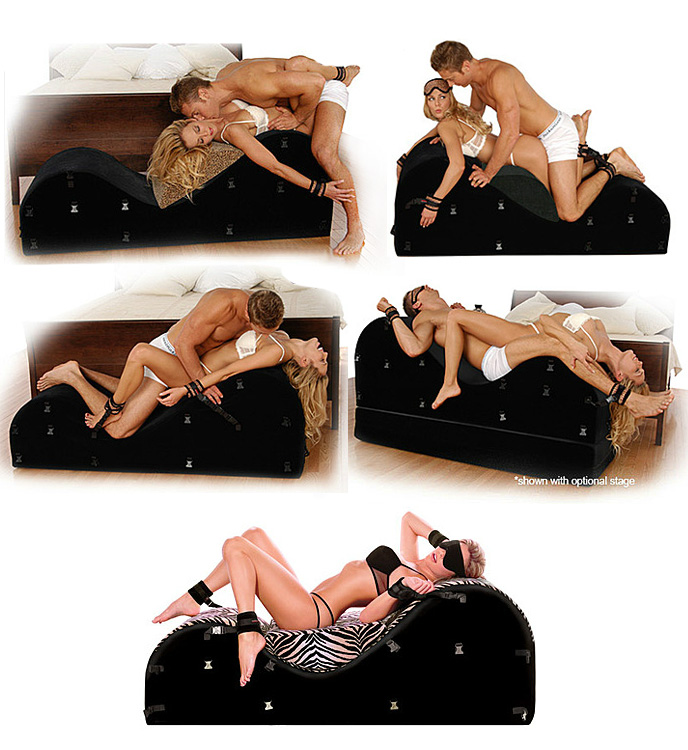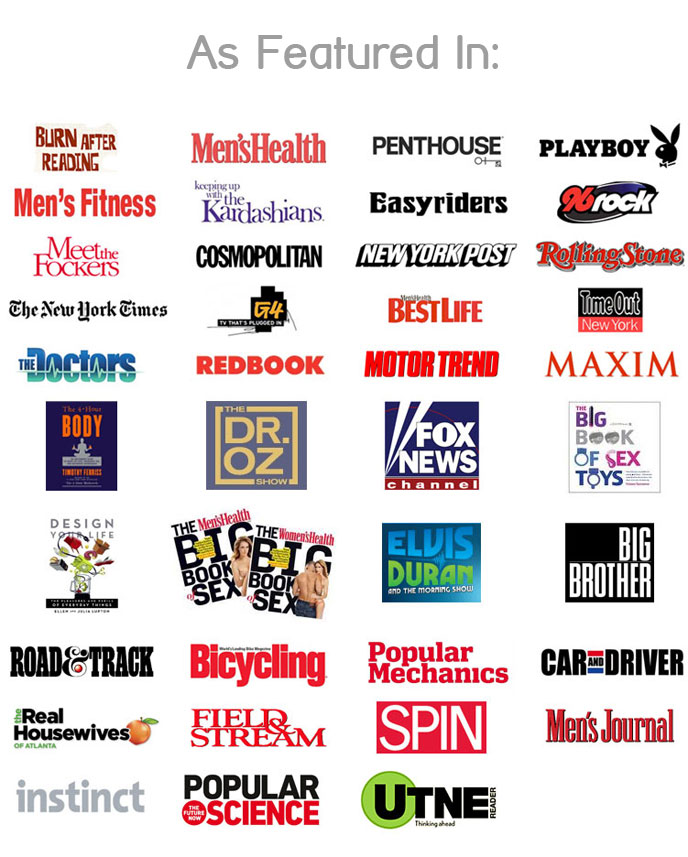 Reviews
This is a new product! Submit a review by e-mailing to

[email protected]

.
Additional Info
Additional Info
| | |
| --- | --- |
| Brand | N/A |
| Material | N/A |
| Vibration Strength | N/A |
| Toy Size | Freesize |
| Warranty | None |
Customers Who Bought This Item Also Bought